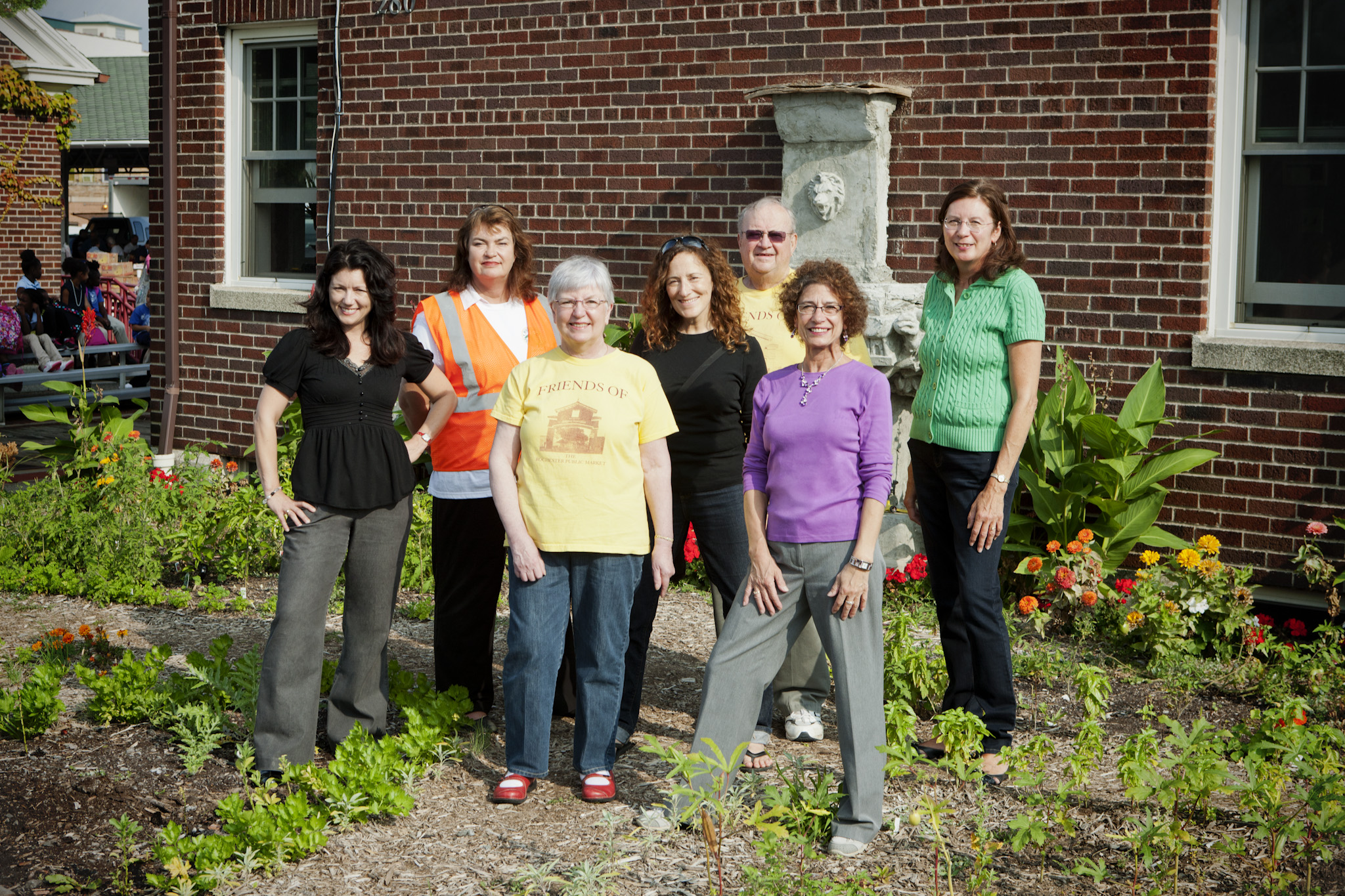 We're nothing without the dreamers, darers, and doers who make up our amazing team of volunteers. Want to know how you can help? Check out the descriptions of all of our volunteer opportunities below.
Welcome Center / Merchandise Booth
You're the face of the Friends! Meet and greet market-goers with a smile and help spread the market love by answering questions, giving directions, and selling Market merch.
Open for the Season! Saturdays, May – December
Market SNAP Token Sales
Come make a real impact on the health of your Rochester neighbors. Working at the Token Exchange Desk, you'll be in charge of "selling" Market Tokens to SNAP and food stamp customers that they can then use to put healthy, affordable food on the table.
Tuesdays, Thursdays and Saturdays, Year-round
Market Tours
Calling all market mavens! We're in need of energetic individuals willing to give people, young and old, their first taste of the Rochester Public Market. As a tour leader, you'll share your love of the Market by providing information on what it's all about—including its history and how it serves the community.
Thursday Mornings, April – October
Fundraising
Have a background in fundraising? Interested in putting those skills to use for a good cause? Lend a hand by planning and conducting a fundraiser at the Market or in your community.
Variable Days, Year-round
Special Events
Spring flower plantings, Holidays at the Market, and more—there's always something to do at the Market. We're the ones who make sure of that. Come help out with the planning and execution of the amazing events that make the Market great.
Variable Days, Year-round
Interested in volunteering? fill out the form below